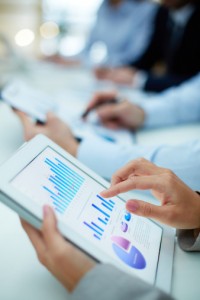 Bill Gates might have an excellent record as far as his personal philanthropy is concerned… but make no mistake about it; Office 365 is all about generating revenue to fill up Microsoft's already bloated coffers.
Microsoft is making about twice as much with the cloud-based Office 365 than they were with their previous physical copy and permanent license model for their flagship software suite.
"Affordability" has long been a key selling point for Office 365. And yet, even Microsoft's own higher-ups will admit that Office 365 is actually taking more money from their customers and putting it in their pockets.
"Over the lifetime, the increased reach, the increased frequency in this example, as well as some yield, adding some incremental services, results in a 1.8 times lifetime value of that user in the transition," said Microsoft CFO Amy Hood in a meeting on Wall Street earlier this year.
What Hood means is this: for every $100 they would have made with the old Office, they make $180 with Office 365.
The Greatest Trick the Devil Ever Pulled…
Okay, so Microsoft isn't exactly the devil (if you're looking for a tech company to compare to Satan, Comcast or maybe EA should be your first choice).
But in this case, Microsoft is just as deceptive as any talking snake you might find in your garden…
Sure, the low monthly fee required to access Office 365 is much easier to stomach in the short-term than the hundreds of dollars required to buy each physical copy of Office.
The problem is that you're always going to need these programs. Eventually (sooner rather than later) you're going to reach the point where you'll have paid just as much in monthly access fees than it would have cost you to have just bought those programs upfront. And then, unlike what would have been the case if you actually owned the software, you'll still have to keep paying Microsoft, forever.
It all boils down to the old renting vs. owning issue:
"I always remind customers that Microsoft's internal rationale for the cloud is not superior technology or a better fit for customers, but that they can switch customers from purely transactional strategies… to a subscription model where the customer owns nothing and must continually pay Microsoft," explained Paul DeGroot, a Microsoft licensing expert and Principal Consultant at Pica Communications.
Also, remember that 80% revenue increase we quoted Hood on earlier? Industry experts aren't buying it. DeGroot estimates that the actual figure is closer to a "6x or 20x multiplier".
To be fair, Office 365 does hold some advantages (enhanced mobility, protection from data loss due to devices being damaged, etc.) over physical copies of Office. But affordability is certainly not among those advantages. Far from it.
Contact us at (813) 333-2878 or info@maxtechpros.com for more information about our cloud services.