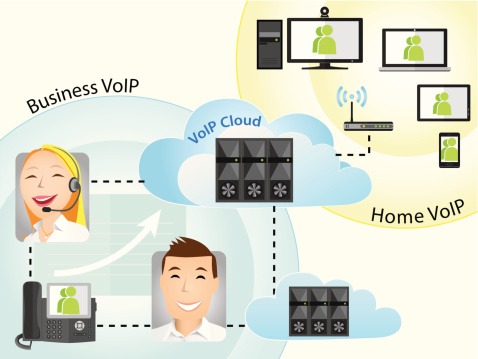 Microsoft has been changing the way businesses operate, and it's all because of the amazing programs in the Office 365 Suite. Not only do you have more desktop publishing, document, presentation and spreadsheet services, but you also have the ability to connect with more clients around the world. With Microsoft Lync, you will be able to take your business from local to global.
Smart Thinking
Microsoft started by acquiring Skype in 2011, and it hasn't looked back. With its amazing vision of Windows 10, it extends its capabilities with built in Skype. Building on this platform, it now provides you with the ultimate video communication services that have expanded to instant messaging and, soon, video conferencing. Microsoft will be taking its newly acquired Skype and merging it with Lync, to make it Skype for Business, in 2015. This means that you will have ultimate service with a program suited for your business needs!
What This Means
Start off by asking yourself this, how much does it really cost to go to a meeting? There are more than just time travel factors to take into account; gas, monitoring your team, and bringing everything you need. Skype for Business will allow you to be with your team and help guide them, without being out of the office for too long. It brings the necessary visual communication right to your doorstep. Phone meetings make it hard to read other people, and don't give you the same reaction as a visual conversation. Skype for Business will provide you with that solution, making meetings more convenient and letting you be prepared for all situations.
What This Brings
Microsoft brings you everything you ever wanted. Not only does it help you stay on task and organized, but this $99 suite will also bring you many benefits:
Compatibility with others – This gives you the entire Office Suite and compatibility with all your business needs
Connectivity – Microsoft Office is the leading software for businesses & it brings video conferencing to your doorstep
Simplicity – No need to reconfigure accounts as it will be an upgrade
Inexpensive – Supply the entire office for as low as $99/year
Longevity – Stop worrying about updating, the updates come with your subscription
Not only will you receive the entire Microsoft Office Suite, but you will also receive one terabyte of cloud storage via OneDrive. It's time to start backing up all of your important documents, presentations and data. With drag and drop capabilities, it has never been so easy to backup your business and personal computers while sharing them with your team whenever necessary.
You read it right, it's easy to get started and you could have already solved many issues by having it. Get on board with the most widely used software in business – find out more by giving us a call at (813) 333-2878 or emailing us at info@maxtechpros.com. Keeping your business going is key, let us, MAXTech, help you do just that!