It's been a long time coming for the Windows world, and this marks the biggest transformation yet. 1.7 million registered members participated in the Windows Insider Program to assist in making it the best Windows version of all time. With over 1,300 bug fixes already, Windows 10 focuses on delivering greater performance, compatibility and business-friendly features.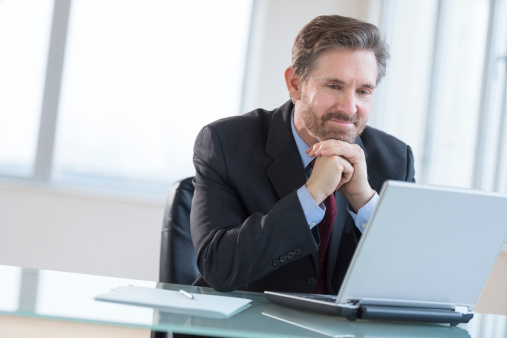 Upcoming Previews:
In December, Microsoft COO Kevin Turner stated that the firm would disclose their business model plans in early 2015. At this point, expect a consumer preview in February and the full version release in autumn 2015.
Feature Highlights For Enterprises:
Greater corporate data protection and a secure system – "Windows 10 will protect corporate data better than ever," Executive VP of Operating Systems, Terry Myerson said. "Windows 10 would have stopped the latest high-profile attacks."
A Unified Operating System – The same OS will work across servers in Enterprise data centers, desktops, laptops, tablets, hybrids, phones, and phablets
Device Compatibility for Enterprises – It will run on existing devices, noting that new features may require firmware and or software updates from device manufacturers and ISVs (Independent Software Vendors)
New Web Browser – Spartan has a slick Reading Mode that saves a page in one button click, storing on any device and sharing with colleagues by uploading to OneDrive. For Enterprises relying on ActiveX controls and Browser Helper Objects, or any legacy sites, IE 11 kicks in, performing faster then ever before
Cortana Voice Integration – Think of Cortana as your digital VA who provides efficient web browsing, calendar recommendations and file searches
OneDrive – Now comes with an option to easily select file sharing for specific devices
Continuum – Provides a seamless user experience, switching back and forth from desktop to tablet mode with a full-screen touch-friendly operating system
Surface Hub – Is a Windows 10 productivity tool created for the business consumer in mind. It is a giant boardroom tablet with tools to make any savvy business owner envious. It comes with Skype for Business, OneNote, embedded cameras, sensors, microphones, smart pen (whiteboard capabilities) and recognized gesture controls
What's New For Enterprise Upgrades:
With all these great features, upgrades are essential to any business operations. Microsoft explained that they are dedicated to providing better care to businesses. Enterprise customers can now choose the pace at which updates are installed. A new approach is now provided to cater to businesses through their Current branch for Business. As businesses put devices on this branch, "Enterprises will be able to receive feature updates after their quality and application compatibility has been assessed in the consumer market, while continuing to receive security updates on a regular basis", they said.
With Windows 10 we anticipate greater business communication and efficiencies for sharing information across your organization and devices.
For more information on Windows 10 call us at (813) 333-2878 or send us an email at info@maxtechpros.com. MAXTech can assist with all your upgrading needs.