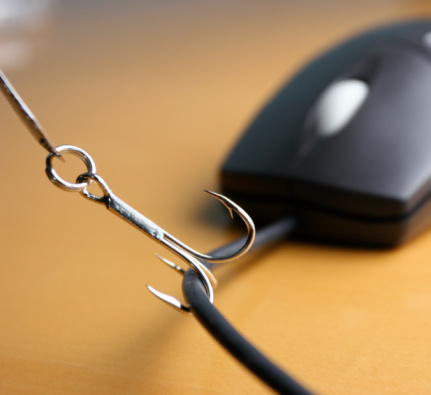 Right now, your business is at risk from identity theft, data loss, hacking, and other security threats. Too many business owners think cybercrime will never happen to them, but taking I.T. security for granted is the surest way to watch your business go under.
You never know what the future holds, but if you don't think proactively about security, it's not a matter of IF your business will be harmed… it's WHEN.
Stay safe from the growing threat of cybercrime by following these 10 Cyber Security Tips for Businesses:
Never log into business services on an unsecured network: Be careful about using the free WIFI at places like Starbucks – ANYONE could be waiting on that network to take a peek at your files. Only use that free WIFI if your IT security company provides you with a secure encrypted connection.
Don't share your business WIFI network with guests: Your own WIFI network could leave your sensitive data vulnerable to even accidental data breach. If you do want to offer your guests WIFI access, use a secondary network unconnected to your main databases.
Be careful with your passwords: Don't use the same password for everything, especially at work. Your IT company can help set up a system for managing your system's passwords and keeping them unique and secure.
Set up security procedures: Control user access in your systems to keep sensitive corporate data under strict protection. The right rules about USING technology will help you avoid accidental data breaches. This could be as simple as a rule about turning off a computer monitor when you're not at the desk!
Conduct regular security audits: Security never ends – you need to keep reviewing security settings and systems to discover new vulnerabilities or missed threats, and be ready to evolve as new threats are developed.
Keep your systems patched: Third party applications and operating systems are updated all the time, and with those updates come security patches for newly discovered threats. Your IT company should be ensuring to properly apply these patches as soon as they're made available.
Replace old equipment: Aging hardware can often lead to greater security risks and potential for disaster, and old software is more likely to have vulnerabilities that can be exploited. Regular technology refreshes will ensure you aren't left vulnerable.
Watch the news: Data breaches and new forms of malware are often reported in the news. If you hear about a potential threat, ask your IT security company what they're doing to protect you from it.
Automate whenever possible: If you can take a task out of a person's hands, it won't get in the way of productivity. A virtual system can automate many tasks to ensure all proper security precautions are taken every time.
Develop a business continuity plan: The best way to stay safe is to ensure you'll always be able to bounce back from any disaster. With the proper backups and business continuity strategy, you'll be able to fully restore your IT systems even if they're taken hostage by a new form of malware.
Staying safe may not be easy, it can be SIMPLE. That's what MAXTech is all about: Simple, effective I.T. security for all businesses of all shapes and sizes.
Don't take security for granted – be prepared for anything the future holds with a comprehensive security solution from MAXTech. Contact us at (813) 333-2878 or info@maxtechpros.com to find the right security for YOUR needs.