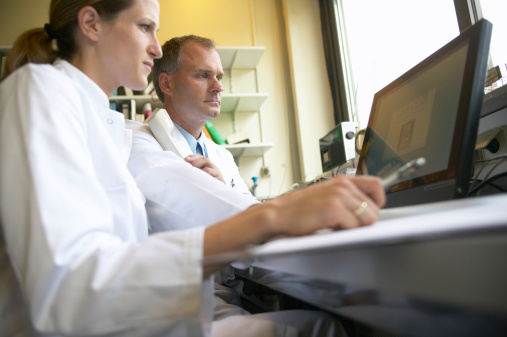 It's what you need, it's what you asked for and it is finally coming to a computer near you. When Windows 10 is released, there will be every reason you need to upgrade.
Microsoft is coming back in the market and bringing back what customers and organizations are looking for. With the simplicity of Windows 7 and the ground breaking features of Windows 8.1, Microsoft will be bringing you its most efficient, up-to-date, secure, easy-to-use and productive operating system to your computer.
Design Improvements
The major addition to Windows 10 is the reintegration of the start menu with the integration of apps and adding desktop screens. Just by hitting the start button on the desktop, keyboard or charms bar, Windows lets you search your entire computer for folders, files, documents, software and the internet. Navigation has never been easier. With downloadable apps through the app store, accessible by the start menu, it makes a quick way to glance at emails, calendars and news while keeping a clean and productive desktop. This means no Metro screen or third party software to give you what you need, while taking advantage of your touch screen capabilities.
Security Enhancing
Windows 10 has integrated new-age security protection with the use of biometric fingerprint readers and pin codes – making identity theft and access to information harder for hackers to access. Also, Windows 10 has brought in data loss prevention (DLP) techniques that help synchronize, with the cloud, corporate and personal files and identifying them. All of the apps on the Store will be reviewed, which will mitigate the threats of viruses and malware from entering your system. Microsoft has also taken these precautions in their mobile lineups, making them more reliable and easier synchronization for all of your files and apps.
App Store Evolution
Holding on to your software and reclaiming licences just got easier. Microsoft has made it easier than ever! With an app store having a focus on business, it is now easier to purchase mass licences, re-claim and re-use software. Using your organizations identity, you can move, remove, and access your software licences, easily. Not only will it help keep organizations up-to-date, but it allows people to customize their computers for their work, making them more efficient and productive.
Getting up with the times has never been more wanted by people and businesses. Windows 10 will provide these top five reasons why you shouldn't wait to update, when it arrives:
Reliability – an operating system that works with your current and up-to-date software
Functionality – work with ease, like you know how to
Identity theft and new-age security threat protection – let your system do the fighting while you do the working
Productivity­­­ – making work and play less stressful and more efficient
Organization – keeping it simple and easy to navigate
These features are just the main updates Microsoft is bringing to you. Updating your systems is crucial, in today's world. Having to keep up can be a challenge and cost you valuable time away from your company. Get ahead of the game so you can successfully run your business and be up to date, to succeed and push your business to new achievable limits.
Don't hold back and be ready for the most productive product that you need. Find out more about the next generation of computing and give us a call at (813) 333-2878 or email us at info@maxtechpros.com. MAXTech, making it simple, just like Windows 10.