Libraries of legal tomes, rooms of cabinets full of case files, dusty desks, and ink-stained fingers—no longer do these images represent the legal profession. Modern law practices continue to evolve to meet current and potential demands. The use of IT is one of the primary ways in which they have adapted to an advancing society.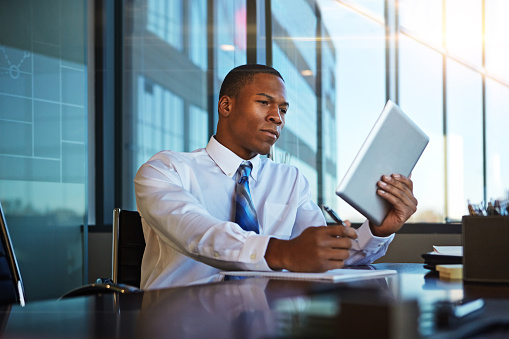 Legal clients frequently require more intuitive service. They want to ensure that the legal counsel they hire is equipped to protect their data. The legal sector has heard their requests and has scrambled to comply.
There are many ways in which contemporary law firms can utilize technology to improve their practice. Better, more user-friendly communication platforms ensure that clients can easily reach their attorneys. Security software that is updated as needed keeps their personal information out of the hands of criminals. Plus, there are many different managerial aspects that can be streamlined with the use of technology.
Law practice management software is quickly outdated though. Here are the basic categories of essential software for the modern law practice.
Productivity Software: What Does It Do?
Productivity software handles all of the basic tasks that an office assistant would do. These include—but are not restricted to—the following:
Building databases and spreadsheets
Creating digital presentations
Drafting documents
Typing and sending emails
Although Microsoft Office has long reigned supreme as the ultimate—and for a while, the only—productivity software, there are now several to choose from. The top contenders include Corel's Word Perfect Suite and Google Apps for Work. In a range of price points and capabilities, the right software is available to meet the needs of any law firm.
How Does Customer Relationship Management Software Improve a Law Firm?
Customer Relationship Management (CRM) allows firms to collect data about how they convert leads into clients. It tracks phone-calls and social-media interactions. CRM also provides basic contact management tools, as well as the ability to add notes to existing files for better record-keeping.
Additionally, the reporting function presents data in the form of charts and graphs to make it usable at a glance. Lawyers can then use the data collected to analyze their marketing platform and improve their strategies. Investment in this type of software pays off in a larger client base.
What Are the Leading Document Assembly and Management Software Options?
Document assembly software is designed for adding specific details to customize existing templates. It allows for the addition of client information or even non-generic clauses. Some of the premiere standalone or integration options include the following:
Draft Once
FileMaker Pro
HotDocs
LEAP
Outlook Signatures
Pathagoras
Smokeball
Turner
XPressDoc
Although many of these offer some level of document management, standalone tools provide more comprehensive control. Some of the top functions for these types of applications are check in and check out features, offline access, matter management, version control, global search capability, integration with related software, and integration with existing folder systems.
What Does Accounting and Billing Software Provide to a Law Practice?
Time and billing/accounting software is vital to the modern law office. Generally, even the most rudimentary options should perform a few basic tasks. It should have a convenient time-capture method and an invoice construction feature. It should also provide reporting tools that either are customizable or able to be integrated with trust account reconciliation management. Being able to track time and export that info to an invoice template that can be sent for billing is also a perk.
More comprehensive software offers more. Computerized spreadsheet tools like Quicken, Intuit, and GnuCash are well-known business accounting management options. These are useful in law firms. Legal-specific time, billing, and accounting tools, however, are more helpful. Tabs3/Practice Manager and PCLaw handle the basic tasks that the others do, but they have trust accounting features and other law-specific tasks as well.
What Are the Leading Case Management Software Options?
Case management software—or practice management software—provides a bit of an all-in-one for law firms. Many are cloud-based systems that require no additional purchases to supplement them.
Most include management features to handle calendars, contacts, documents, time, billing, and accounting features, as well as an email archive. There are a large number to choose from. Some of the top options are Action Step, Case Fox, Clio, Legal Files, Practice Panther, Pro Law, Tabs3/Practice Master, and Zola Suite.
Since many of these are cloud-based, users are able to access any updates or new features as soon as they are released.
In Conclusion
With comprehensive case management, document management, billing and accounting software, among others, a law office runs more smoothly. The monotonous and time-consuming daily tasks are handled effortlessly. The data is compiled for review without human interaction.
Using intuitive software and cloud-based tools, they can continue to adapt to the most advanced technology. By implementing a strong system of office management software, lawyers can focus their efforts on the aspects of the job they are passionate about instead.