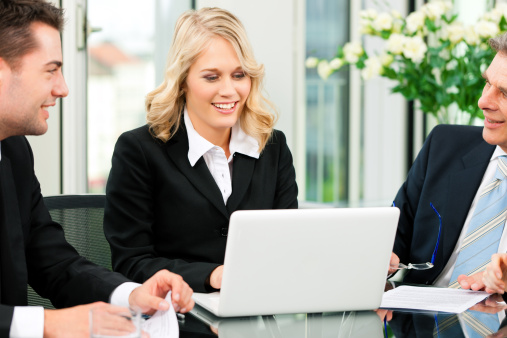 The legal industry seems to be on the road to recovery after two recessionary years. Most law firms are now committed to improving their bottom line and increasing operational efficiency. This is important because efficiency and cost effectiveness have become the driving factors of law firm competition.
If your law firm wants to achieve a more efficient operation, lower costs, and gain a competitive advantage over other firms, then follow these three tips and trends in law firm information management today:
Shrink Your File Room
To achieve significant cost savings, many law firms are looking to rethink the amount of space dedicated to records storage. To tackle this problem, some law firms are shrinking or eliminating their file room completely. Offsite storage areas are also an option. This will create more room for revenue-generating attorney offices.
Consolidation
Information management professionals at law firms are told to file, image, store, retrieve and manage firm and client information at lightning speed. Multi-tasking these activities for different clients in different cities creates more costs and resources with less efficiency. Firms are moving away from this approach, and changing gears towards a consolidated service with a single vendor. This will bring about cost savings and efficiency.
Outsource
With so many files to go through, many firms are outsourcing some or all of their information management functions. The most common approach to law firm information management outsourcing is to push all or most of your onsite file storage to an offsite vendor. Trained professionals will manage your records while you still have quick access to whatever you need.
Although law firms face challenges and difficulties in managing their constantly growing information, there are always creative solutions to achieving the efficiency the firms need. Don't wait; take control today so you can focus on what really matters.
For more information on law firm IT management, please contact us at MAXTech. Our team is dedicated to providing your business with the tools and the law office tech support needed to succeed. Give us a call at (813) 333-2878, or send us an email at info@maxtechpros.com.