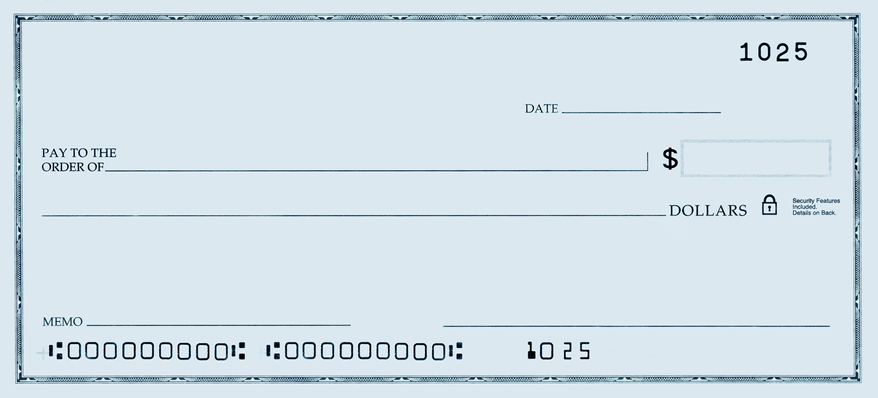 Great news! You've posted a batch of pricey items from your business on Craigslist, and someone has offered to purchase the lot. However, when you receive the check you realize it's not for precisely the right amount. Perhaps you contact the seller to get a revised check — and they are so accommodating that they trust you to deposit the full amount and then wire them the difference. You've sold your excess inventory or goods and have payment in hand, so where's the concern?
Unfortunately, this all the hallmarks of a traditional fake check scam. Selling online is one of the three scenarios where you are most likely to find a check scammer, but it pays to always be aware that this could be a possibility. Fake checks are rampant in today's culture, with scammers making off with millions of dollars on a regular basis. The Better Business Bureau (BBB) estimates that over 500,000 Americans are the victims of swindles involving counterfeit checks, costing each victim an average of $1,200.
How Fake Check Scams Work
First of all, there really isn't a legitimate reason for someone to ask you to wire money back to them after handing you a check. None. If someone requests this of you, your first thought should be that there is something fishy going on — whether it's a business or personal situation. The checks that these individuals will pass to you look completely real; even cashier's checks that portend to be certified by a bank. Unfortunately, you're responsible for funds from the check that you've deposited. This means that you will be liable for the entire amount that you wire to the criminals. Some variations of fake check scams include:
Foreign lottery: Congratulations! You're the winner of a (fake) lottery. Here's your prize money!
During the job application process you're asked to submit a check for an application fee.
An online buyer requests you to set up an account for them to deposit payments into
Scammers are taking advantage of your trusting nature — something that you simply cannot afford to have in today's society.
Your Liability With a Fake Check Scam
You might think that your liability is limited in the event of a fake check scam, but the opposite is true. While your bank may make deposited funds available to you immediately or within a few days, they are simply acting in good faith that the funds are available from the check you've deposited. When it turns out that the check is fraudulent, by federal law you are responsible for any funds that are withdrawn against the check. It often takes weeks to untangle the conspiracy around a fake check, and banks are perfectly within their rights to withhold funds from your use to equal the amount you've overdrawn during that period.
Protecting Yourself from Fake Check Scams
Other than simply never accepting a check, there are a few ways to stay safe from this particular type of fraud. Any offer that asks you to submit payment to receive a prize or gift should be immediately tossed. It's always a good idea to limit how and where you are wiring money — both personally and as a part of your daily business dealings. It's never a good idea to accept payments that are greater than the amount you've requested for a particular online sale, and consider using an escrow service or other third-party payment strategies for more substantial online sales. When you're working with a new vendor for the first time, it doesn't hurt to quickly check out their customer service number and even Google their location to ensure that it is on the up-and-up. Avoid any exceptional offer that purports to only be available for a "limited time," where the buyer is putting extensive pressure on you to act immediately. These are rarely legitimate, and can cause you much more frustration in the future.
The hard fact is that scammers are everywhere, and if something seems too good to be true — it probably is! If you think you have been a victim of a counterfeit check scam, you can report the issue to several government agencies including: U.S. Postal Inspection Service, the Federal Trade Commission and local authorities. Even though it may not save you from losing any funds, you can potentially stop the fraudsters from targeting others in the future.