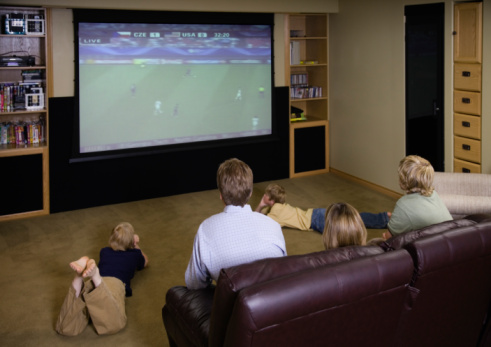 As you're probably aware, sitting at home watching TV no longer means flopping on the sofa and watching whatever the big networks have scheduled for that night. In fact, movies, entire television seasons, music, and so much more are available on your computer, mobile device and even on your high definition TV!
And as technology continues to advance, it's easier than ever before to set up your home entertainment network – a few pieces of equipment allow you to use your computer network as a super home entertainment network!
Here are the basic steps to setup your super home entertainment network:
Install a network router – The network is where everything happens. When setting up a home entertainment network, you need to make sure speed, range and bandwidth are up to standards. One router that works well for home entertainment networks is the D-Link DIR-825. This router is a dual-band 802.11n router that will give you the bandwidth needed to stream all your favorite television programs.
Expand your network if required – You may need to expand your network if your home is very large. A network bridge will help you accomplish this. Keep your home network wireless with the D-Link DAP-1522. This device enhances your wireless signal to reach across your entire home and even outside if necessary.
Have massive amounts of storage – All of this media will need to be stored somewhere. A network attached storage device provides central storage for all your files in one place. D-Link's DNS-325 attaches directly to your router, making it very easy to access via various devices.
Connect to your TV – Provide entertainment for the entire family! One way is to use Boxee Box by D-Link. This device is your home entertainment cabinet. It allows for content to be played from your network or the Internet. You can also plugin your SD cards from your digital camera or use any USB storage device to transfer media.
Today's technology allows the entire family to enjoy your super home entertainment network on any device and from any location in your house!
If you have any questions or concerns about setting up a super home entertainment network, give us a call at (813) 333-2878 or send us an email at info@maxtechpros.com and we'll be happy to point you in the right direction!