You need your IT infrastructure to conduct business. Downtime is more than just a nuisance: it takes away the tools your employees need to do their jobs.
Businesses in Tampa have recently received a real-life lesson in the importance of business continuity and disaster recovery. Since July 20
th
the Tampa area has seen measurable rainfall every single day, and some areas have had 15 to 20 inches of rain dumped on them over the past couple weeks.
Many major roads have been closed. Entire interstate exits are unnavigable. Some subdivisions have been evacuated, the Bucs can hardly practice, and even Busch Gardens closed its gates. And hundreds of small and medium-sized businesses have been affected as well, with employees physically unable to get themselves between their home and their office.
Tampa Flooding Impacts Businesses & Residents Across The Region.
Any Tampa business caught in the flooding without a proper business continuity plan in place has suffered the consequences, with assignments getting missed, projects delayed, and less revenue produced.
But it doesn't have to be that way.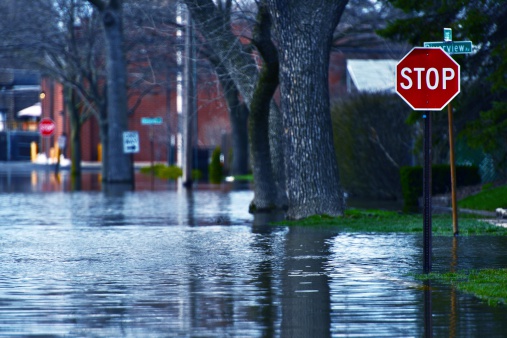 You've heard of the cloud: it's the hottest trend in technology today. Situations such as these are exactly why cloud computing has become so popular. A cloud-based business continuity solution allows your employees to access business data, share files, and collaborate on projects from anywhere they can find an internet connection instead of being limited to the office. If your employees can't use the roads, who cares? They can sit on their couch with their own computer and be just as productive.
And in the case that flooding makes its way into your office and damages your equipment, when it comes time to put your old data on new equipment the cloud will restore your data quickly and allow you to recover from disaster much faster than on-site backup devices.
The cloud provides you with more availability and faster restore times, which means your workforce will be more productive and ultimately you'll have an easier time meeting your revenue goals.
Give us a call at (813) 333-2878 or send a message over to info@maxtechpros.com for more information about our business continuity, disaster recovery, and other IT services.