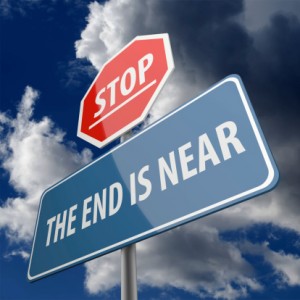 After suffering more criticism from tech industry leaders this week, it appears the writing is on the wall for Adobe's Flash software. Once a staple platform for providing flash animation and applications on millions of websites online, Flash's increasing vulnerability will mean certain doom for the software sooner than you may think.
Recently, Facebook's security chief Alex Stamos spoke his mind on Flash's fate over Twitter, saying, "It is time for Adobe to announce the end-of-life date for Flash and to ask the browsers to set killbits on the same day". This was followed by news from software giant Mozilla announcing decisive action on the platform's use in their Firefox browser, tweeting that "All versions of Flash are blocked by default in Firefox as of now."
This comes five years after tech industry leader Steve Jobs wrote an open letter concerning the outdated nature of Adobe's platform, writing, "[…]the mobile era is about low power devices, touch interfaces and open Web standards — all areas where Flash falls short." In 2010, Jobs mandated a total removal of Flash from iOS, the operating system that runs all Apple devices.
If you intend to keep your company ahead of the curve, you need to know the facts about Adobe's Flash software:
Current and past industry giants have spoken out about the platform's outdated and vulnerable nature.

Facebook, Mozilla and Apple have been vocal of the danger in continuing to use Flash.
Information security leaders are aware of Flash's vulnerabilities.
Active information technology companies working in security also confirm the inherent weakness in Flash's software. In early July, Italian IT company Hacking Team lost 400GB of data to cyberthieves, which included information on how best to exploit Flash for illegal purposes.
Hackers have already taken advantage of Flash's security weaknesses.
Even prior to the attack on Hacker Team, third party researchers confirmed multiple cyber attacks due specifically to Flash's web video-streaming capabilities.
Adobe is working harder and harder just to keep Flash secure.
Since the beginning of this year alone, Adobe has issued more than a dozen security advisories concerning Flash software as it becomes less and less viable in this day and age.
In order to safeguard your interests, be proactive with your business' information security! To learn more about protecting your data from vulnerable software, contact our team of IT Professionals right away.