Ready for Your iPhone to Work Even Better? Apple's iOS9 Brings Awe-Inspiring Features to Boost Stability and Performance!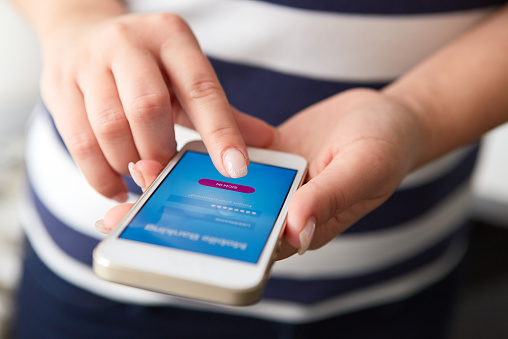 In recent years, Apple's iOS has attracted a considerable amount of criticism and ridicule over the less than rock solid stability it offered. iOS 9 appears to have answered these concerns and is focused on offering increased stability and better performance, in addition to providing a more predictive user experience with the new operating system trying to anticipate user needs.
Operating System Details
The new iOS 9 contains many new features that users will find beneficial, making this version of iOS to feature 6- bit code the best yet. Some of the new changes to the operating system include:
new predictive features that make determinations based off of user information they have voluntarily input
optimizations that increase battery life
various multitasking features now unlocked for iPad users
improved stability
supports Apple devices going as far back as the iPhone 4S and up, all iPad minis, iPad 2 and newer, as well as the 5th and 6th generation iPod touches
A Complete Review of iOS 9
A lot of changes have been made that will directly affect the user experience, so provided is a complete review and walkthrough of the new operating system to make Apple customers fully aware of the details of the new update as well as how to maximize it for their devices.
Installation
Before installing the iOS update, be sure to backup your device to iCloud.
The path for backing up devices is Settings/iCloud/Storage and Backup and tap Backup Now. Alternatively, users can connect to a PC and backup their data to iTunes.
Once your device is backed up the update can be downloaded. The device needs to be connected to a Wi-Fi connection and have at least 50% battery life.
The path to download the update is Settings/General/Software Update
The update will require 1.3 GB of available storage, which is a significant improvement over last year's update that required over 4 GB of available storage. This improvement is due to Apple applying changes to the OS that include streaming updates that don't require unpacking and only downloading assets that pertain to the specific device being used.
If your device lacks the adequate storage for the update Apple has developed a workaround that temporarily deletes larger apps while preserving any user-specific data. The app will be restored after the update is completed.
Updating
When updating over Wi-Fi, all of the device's settings, data, apps, and media remain intact but completing the update could take a significant amount of time, up to several hours.
An alternative to the lengthy Wi-Fi update is to connect the device to a computer running iTunes and select either Restore or Upgrade, depending on preference. The Restore option will remove all user-specific data and install a fresh version of the OS. This may be the only option for upgrading for users with unsanctioned modifications to their devices or if there have been previous issues with the device.
Once the upgrade has completed and the device has been rebooted, Apple's Setup Assistant will guide you through the process of connecting to Wi-Fi and fine tuning various options and settings.
Start Up
Start up is relatively simple, requiring a few password entries and a few reboots but soon enough users will find themselves on their Home screen. The appearance of iOS 9 is quite similar to the older OS and still focuses on familiar aspects, such as search screens that are accessible right from the home Home screen, but the main focus of the new update is on refining the technology that is already in place.
The Update in Overview
As users move forward and begin using iOS 9, they will notice many improvements in the performance and usability of their devices. Changes and highlights are noted below:
a responsive and fluid feeling
animations no longer experience stutter
iOS built in apps using Apple's API Metal that utilizes graphics more efficiently (third party apps will need to be updated to take advantage)
optimized for better energy and storage conservation
more efficient low power idle state
new low power mode
Enhanced Storage
Apple has answered to user's storage concerns in a variety of ways, but the most significant is an optimization technique called App Thinning. App Thinning is built of three components, App Slicing, On Demand Resources and Bitcode, and are further described below:
App Slicing – one single version of an app cannot run on all device platforms because each app requires an individual set of code to allow it to execute, and each app contains the code for each device. This results in unnecessary code sets taking up storage space. App slicing eliminates this problem by delivering only what is required for each device.
On Demand Resources – iOS 9 allows the App Store to retain separate app resources so that certain segments are delivered only when needed and previous downloads are deleted as the new data is installed.
Bitcode – this is a new technology that enables the App Store to recompile an app to it's updated specs before it is ever downloaded to the device. This offers users the potential benefits of automatically including improvements that Apple has made to the app's compiler.
New Search Features
Users will enjoy iOS 9's approach at making frequently accessed data readily available, and even offering some information before it is even requested. A simple left to right swipe on the Home screen reveals a new search area which is divided into three separate sections, Siri Suggestions, Nearby and News (replacing Newsstand), which oftentimes provides the information users are looking for with no further search action required.
Siri
Siri has been updated as well and some of Siri's new capabilities include:
the ability to read and write email and text messages
control household lighting and appliances
create reminder
find information on businesses
provide directions
look up sports and movie data
Siri is sassier than ever as well. A full list of Siri commands and capabilities is available on the Apple website.
New and Improved Apps
iOS 9 comes complete with a range of new and improved apps with Maps being the one to standout the most. The Transit app now offers detailed information for buses, subways, trains and ferries in select cities. The maps search field has also been updated to include pre-populated search categories.
Notes has also seen many improvements and is now much more versatile with features such as built in keyboarding, checklist creation, photo library access, a new toolbar, and sketch mode. Notes makes it easier than ever to add entries using the share button and can now support Safari links that include a small preview.
Similar to the Messages app, Notes now lets you view all attachments in one place and any changes made in Notes are automatically synced across all of your devices.
Health Kit has also received improvements with the update and can now support entries that track water intake, sleep, UV exposure and various other things related to one's general health.
iCloud Drive
The iCloud service is an important part of the iPhone experience, syncing all important user data across all devices but users have asked for more control over the process, hence the development of iCloud Drive. iCloud Drive is a repository for organizing, sharing, and storing documents. Apps that support iCloud document storage can store filed sorted by default under appropriately named folders.
Security Upgrades
iOS 9 is not without some security upgrades as well with iCloud services now requiring a two step authentication process as well as Touch ID equipped devices now requiring a six digit passcode instead of four. Developers using standard network frameworks to write apps will have best practice for secure transmissions standards enforced by iOS and although IPv6 has not been implemented as a default as of yet it is now an App Store requirement.
The Verdict Is In
After an in depth review of the new iOS 9 and it's features and functions the verdict is in. Apple continues to deliver what they are best known for, solid design, innovation, performance and stability.
Discover what else is in store for iOS 9. Contact MAXTech at (813) 333-2878 or send us an email: info@maxtechpros.com for more information.