After decades of avoiding the use of innovative technologies, many law firms are implementing IT into their operating procedures to streamline their services. Clients have demanded more convenient interactions with their counsel. Additionally, with extensive amounts of data, firms need to keep pace with ever-changing legal regulations. They must remain in compliance and address perceived incidents rapidly. The legal sector has responded by striving to catch up with contemporary automated methods that other fields have used for years.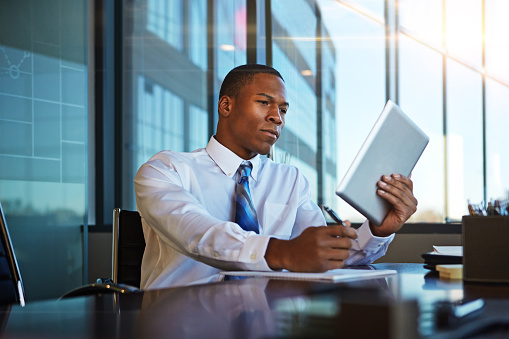 As with any other endeavor, some offices have adapted more quickly than others. Presented in no particular order, here are several law firms that are leaders in their use of technology.
Akerman LLP
A subscription-based product, Akerman Data Law Center uses Thomson Reuters research and Neota Logic Software to provide automated legal advice in response to data breaches. In fact, in December of 2017, former CEO Andrew Smulian was named a Top 10 North American Innovator in Financial Times.
Jackson Lewis P.C.
Jackson Lewis P.C. has more than 200 lawyers named to the 2019 Edition of The Best Lawyers in America©. It has also been named by "Working Mother Magazine" as one of the "Best Law Firms for Women." It is no surprise that the firm uses cutting-edge technology.
Jackson Lewis has developed workthruIT ®, which is an award-winning, online tool suite and digital solution to workplace regulation challenges. It also takes security seriously. The firm works with a third-party security provider to offer services to assist small and mid-sized companies. It focuses on addressing and rectifying data breaches.
Allen & Overy
Allen & Overy partnered with two other law firms to forward open standards around smart contracts through the Accord Project. Promoting collaboration between attorneys, clients, and technology companies, Fuse (the firm's technology hub) has supported over eight start-up businesses. In fact, with its involvement in a range of legal technological improvements, it is somewhat of an incubator for innovation.
Drinker Biddle & Reath
One of the first firms to implement technology to streamline its daily operations, Drinker Biddle & Reath introduced the role of Chief Data Scientist in 2015. Since that time, it has added the following:
Analytics for client data and business advising
Predictive data models
Tritura Information Governance, its own e-discovery operations
Drinker Biddle & Reath is truly one of the legal trend-setters, leading the way.
Perkins Cole LLP
Along with serving technically astute companies, such as amazon, Avvo, and Netflix, Perkins Cole LLP uses IT to improve customer service for its legal clients. The firm developed the webinar series "Understanding the Legal Implications for Artificial Intelligence," for algorithm training. It also partnered with Elevate to create a platform for patent prosecution management. These are just a couple of ways Perkins Cole continues to push the envelope.
Baker & Hostetler
The innovative firm of Baker & Hostetler has been on the cutting-edge of technology integration. Along with its involvement in the Accord Project, which promotes open standards around smart contracts, this firm offers webinars on the following topics:
Artificial Intelligence: How to Leverage IT in Your Legal Department
Blockchain and the Manufacturing Industry
GDPR Compliance – Employees, DPI Assessments, and M&A Transactions
The firm's clients also benefit from the Ransomware Response Team that addresses cybersecurity threats.
Crowell & Moring
A committee of 11 attorneys and 40 core members of consultants and technologists work with Crowell & Moring's Digital Transformation group. Among other areas, the firm's expansive approach includes the following:
Artificial intelligence
Cybersecurity
Robotics
The client-facing group focuses on autonomous, automated technologies to improve security and streamline processes.
Slaughter and May
A review from Chambers, U.K. in 2012 states that, "Commentators say the firm is an ideal choice for innovative and valuable work, and it is known for its ability to devise new structures to satisfy the complex needs of its clients."
One of the first legal investors in AI, Slaughter and May entered the market with Luminanace in 2016. Since then, it has continued in a leadership role promoting the responsible deployment of AI in business. At the same time, it has grown an impressive list of law firm clients.
Winston & Strawn LLP
Choosing to take on the bulk of its operations in-house, Winston & Strawn has been handling its own e-discovery since 2015. With increased success and confidence, the firm developed a full-service consultancy. It created a data-centric practice to work its way into the analytics space. In fact, according to The American Lawyer, 30-percent of its projects are for lawyers working outside of the Winston & Strawn law firm.
In Conclusion
Some companies create technology in an effort to keep all research and discovery in-house. Others have branched out to consult and address data breaches for attorneys around the world. From building out applications for compliance to pay equity, or developing programs for streamlined communication and data maintenance, innovative legal firms are leading the way with their successful implementation of technology.