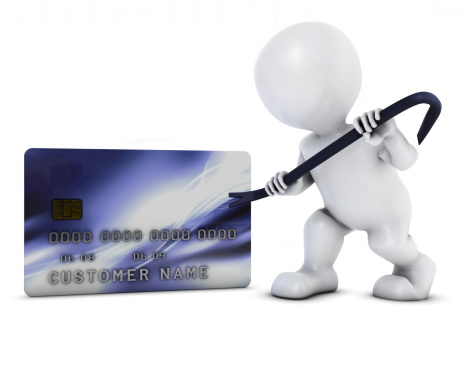 It's that time of year where the customer's wallet doesn't match what is going through the point of sale system. It's just easier to put it all on their credit card; everything can be tracked online, they won't be draining their bank account and they can pay it off another day. You don't think about the repercussions until you get a call saying your systems have been compromised.
How it happens
Credit card fraud is common in today's world and can happen in a number of different ways. Whether it is a hacked computer system or a pocket sized skimmer, thieves will go the distance to get what they want. Some of these ways can happen via ATMs and credit card machines, picked pocketed or online. As you can see, the most common way is through technology, and the latest way is malware infections.
Malware is like a virus; it takes over your computer and can access information and take control of your systems. Without you noticing, malware on a register can sneak its way into your databases and infect an entire networks worth of computers. It's not forgiving and doesn't care about you. It can infect multiple point of sale systems that are connected to the same network. Ask Bebe (pronounced bee bee) how it affected them.
The Breach
Bebe, a clothing retailer, has been a central point to a pattern of credit card and information theft. Not knowing if the collecting has started since mid-November, or earlier, it is recommended that if people used a card there, that they contact their bank and see if they have been hacked, themselves. Some people will be issued new cards.
This is more than just a simple problem of credit card issues; it affects the entire chain and gives them a bad reputation. Having a malware breach on a business's computers is never good for sales, especially around the holiday season. This kind of news can cost you thousands, even hundreds of thousands of dollars in lost sales and a stained reputation.
What can you do?
As a business, there is a lot you can do to help your customers be informed and feeling safe while shopping with you. Don't get stuck in a PR conflict and the media shooting questions at you. Here are some steps you can take:
Train employees – making sure they are paying attention to your equipment is important, this can lead a person to be deterred from swapping credit card units
Protect your computers – don't forget to update your software, as hackers will try and get through
Update your credit card systems – make sure you have the latest hardware, as outdated computers don't scream secure
Have your systems serviced – having a licensed and professional company service your computers and POS systems will make sure you are on the right track
Worrying about your computers and point of sale systems is not what you want to be doing, when you can be coaching your sales team instead. Give us a call at (813) 333-2878 or email us at info@maxtechpros.com. With MAXTech, you are in good hands.