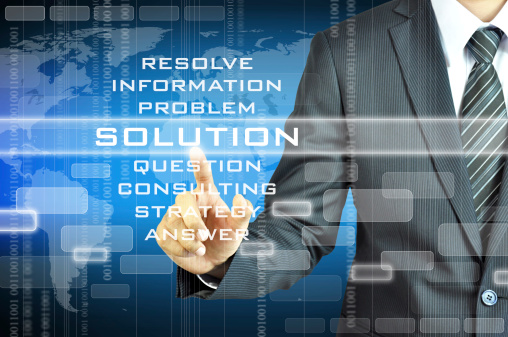 Your company is no different from others. You need reliable, efficient, and secure technologies to compete and succeed. The problem is you may have been too busy attending to your primary duties to look for the right I.T. Support Company.
Business leaders who took the time to do this, now know that I.T. Support from MAXTech is the best in Tampa, Brandon & Riverview.
The Following Are 8 Reasons Why You Need Our I.T. Support.
We handle everything I.T. With ever–evolving, and more complex technologies, your employees can't possibly stay current on, or handle today's I.T. solutions. The good news is that our professionals have the in-depth, up-to-date, breadth of knowledge and experience to provide whatever specialized I.T. services you require.
We stay ahead of downtime. A peak-performing T. system demands specialized skills. Without them, downtimes and interruptions occur, and build on themselves. This costs you in productivity, time and money. MAXTech can monitor your system remotely, and stay ahead of downtimes and problems.
We'll keep you on budget. You'll have the assurance and peace of mind knowing that you'll always pay a fixed, predictable fee each month. When you do require extra service or support, your monthly bill still remains the same. This way, you so can stay on budget.
We'll protect your confidential data. In today's world of cybercrime, devastating viruses, and extreme weather events, your I.T. could be stolen, destroyed, or lost in a moment's notice. You need the assurance that your data is housed securely offsite in high-security data centers that are maintained and monitored 24/7. MAXTech provides this level of security to ensure your data is protected and accessible at all times.
You'll have I.T. Support when and where you need it. We'll monitor your system 24/7, and if an issue arises, it will be identified and resolved before it can impact your business operations. Plus you'll have the benefit of our Live Help Desk Support, with access to certified and experienced I.T. professionals who can help, whenever, wherever.
We provide Incident & Issue Tracking that streamlines support. We respond to all events that cause, or may cause, an interruption to your normal operations and service levels. You'll have online access to service records and project plans, so you can schedule work online or via email.
Asset and Change Management won't be an issue for you. We'll automatically collect and maintain an inventory for all your hardware and software, track changes, installations and removals, and license usage.
We'll Monitor & Maintain Your Our professionals will procure, install, and monitor all your required hardware from the best-known vendors, and provide ongoing support and management. This way, you'll benefit from reliable, cost-effective, enterprise-grade equipment that supports your business efforts.
There are many more reasons why you need MAXTech as your I.T. Support Company. We'll be happy to tell you more about our "Make IT Work" I.T. Support, and what it can do for you. Call (813) 333-2878 or email us at info@maxtechpros.com to learn more.