Have you ever experienced a data breach within your company?
Whether you have or haven't, I'm sure you can imagine the horrific feelings that would accompany the loss of your client database, your network information in its entirety, and financial records. What if your entire network collapsed, leaving you stranded of your email for days on end?
Do you have a solid recovery system in place for when it happens? Most business owners neglect to take a proactive approach to their network security and contingency plan. When your network is attacked, it will be too late.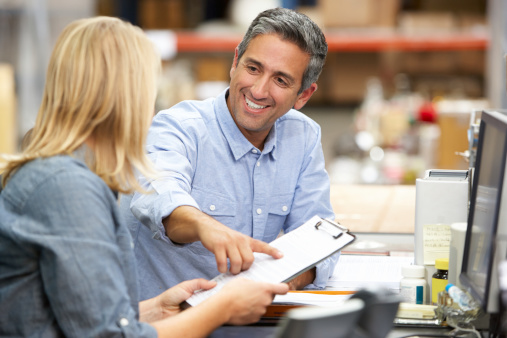 You Won't See It Coming – Problems Usually Sneak Up On You
Usually, you won't be aware of a virus, spyware or potential hardware failure until it has destroyed your entire infrastructure. In other words, it's rare that you'll see in coming in the distance if you don't have an educated eye.
Even if you've already had your network checked out by an IT service provider, spyware and viruses are constantly changing and hackers are attacking networks on a daily basis. It's important to keep your infrastructure protected 100% of the time, not just every once and awhile when it crosses your mind.
Also most computer consultants are reactive, rather than proactive. They only look for things that they can fix, not potential problems in the future.
Here are 6 strategies that you can implement today to protect your network and data from a potential breach:
Step #1:Have A System In Place to Backup Daily
If you don't have a backup system in place, it's comparable to writing all of your most important information on a chalkboard and then leaving it in a room full of toddlers – it WILL get erased! And by then there's absolutely no way of getting it back, which is exactly the same as having a network without a backup plan in place.
Step #2: Check Your Backups More often
The second most important step in protecting your network is to double-check your backup system on a regular basis. I see it a lot, people assume that their backups are up to date and working because there are no warning signs, when in reality it's deteriorating right in front of them.
Make sure you check your backup systems on a regular basis – just because they were working 3 months ago, doesn't mean they work today.
Step #3: Keep Copies Of Everything At Another Location
It's super important to keep a secondary copy of all your files in a separate location. It will reduce the chances of you losing everything due to a major catastrophe. It's smart and will provide an outlet to access your information instantly, rather than waiting days for it to be recovered.
Step #4: Are You Sure Anti-Virus Is Turned On?
You already know how devastating a virus would be to your network. You can get a virus from almost anywhere – spam, downloads, emails – you must have an up-to-date virus protection system on at all times. Not only would a breach affect your files, but it will effect your reputation as well.
Step #5: Do You Have A Solid Firewall In Place?
If you're a small business owner you may think that you are immune to hackers merely because of their size, but that's just not true. Trust us when we tell you that there are hackers you will go after your network just for the fun of it. These trolls search for open networks and unprotected ports where they can delete or download permanent files to your network.
Step #6: Do You Have Security Patches In Place?
Without up-to-date security patches and an anti-virus installed, a hacker can easily access your files via an email or banner ad. Microsoft recently released a bulletin message that explained your extreme vulnerability without applying updates on a regular basis. This step is vital to the health of your network.
We Have A Solution For You:
We know that this surge in new information may have made you more confused than ever. If you're wondering how you can implement the above six steps without breaking the bank or hiring 5 new staff members, we have the perfect solution.
Our "Full Service Management Plan" will eliminate any IT worries that you currently have. We will become your full-service IT management team – at only a fraction of what you would spend on hiring a full-time staff member.
While working with us, you will instantly receive the following benefits:
You'll no longer have to pay for expensive repairs in an emergency situation
Less downtime, "glitches" and an overall faster network
We'll act as your in-house IT department at a reduced cost
You no longer have to stress about the potential costs associated with unexpected repairs
You'll no longer have to deal with spam, spyware or pop-ups, and you can click on them without worrying about what it will do to your network!
Instant peace of mind.
If you want to start living your life without constantly worrying about your networks security, contact MAXTech today to set up your FREE, No-Obligation network consultation.
(813) 333-2878 or info@maxtechpros.com